Title: Kings of Asphalt (Club Chrome)
Author: Alexx Andria
Genre: Steamy romance (Motorcycle club romance)
Cover by Kim Killion
Publish Date: June 27, 2014
USA TODAY BESTSELLING AUTHOR! Alexx Andria delivers a motorcycle club romance between two very bad, yet sexy men and a woman with enough curves to satisfy them both. My name is Zoe Delacourte. I thought I was going to build my future on the backs of Jax Traeger and Hunter Ericksen -- bad boys from the wrong side of the tracks, running the notorious motorcycle club, the Kings of Asphalt -- in my mind, the story had practically written itself. I was so naive. Little did I know they were going to change everything I ever knew about myself. Jax and Hunter. I can't even say their names without trembling. They don't see a fat girl or a girl who might be pretty if only she'd lose some weight. No, from the moment I walked into their club, they saw a hot, sexy woman with curves for days -- and they couldn't wait to get their hands on me. Some people call them bad men. They see the rides and the rap sheets and they slap a label on them. I don't care what they've done -- all I care about is what they're going to do to me next. But loving them is dangerous. In fact, loving them might just get me killed. *The following MC romance is approximately 41,000 words featuring a strong central love story, danger, and the rough, seedy world dominated by two bad boys and their curvy woman.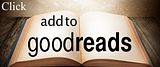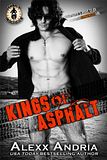 Zoe played with her lip and nodded shyly. A roar of lust ripped through him and he was tired of resisting the urge to bend her over the nearest surface. "You're pretty smart," he said, glancing at Jax. "But we'll take it from here."
"No!" Her sharp refusal didn't surprise him but the fire in her eyes did. She came alive, replacing the shyness from only moments before with a ferocity that was as arousing as it was foolish. "You're not going to pat me on the head like a dog and tell me to go sit in the corner. This is my story. I've done all the fieldwork and I'm going to write the damn story!"
"Damn it, Zoe!" Jax roared, startling her when he jerked her off the sofa and into his arms. "You don't know what you're getting yourself into. You say you don't want a pat on the back for your work but you're wrong, that's all you crave! You want someone to recognize that you're talented and worth more than you've been credited for but that need for validation is going to land your pretty ass in hot water!"
"What do you care! Until two days ago, you didn't even know I existed. Just because we've had sex doesn't mean you get to run my life!"
She was right. Why did they care so much? They didn't know her, not really. How was she any different from the scores of women they'd bagged and forgotten? Just another pussy in the dark, right? He and Jax had gotten to where they were because they kept their circle of trust tight — as in airtight — no one got in. But Zoe…for fuck's sake, why her? They ought to leave her to her fate. They'd tried to warn her, they'd satisfied whatever latent chivalry still existed inside them. If she got herself killed, that was on her. But as he watched her struggle against Jax, watched as Jax's callused hands touched that soft, sweet flesh, he knew they weren't fucking leaving…not yet.
They were all going to hell anyway. Might as well bring along a scorching memory to add to the heat.
Zoe is working as a reporter and is sick of doing boring fluff stories, her boss is a jerk and continuously cracks fat jokes and considering Zoe is a plus size woman it's pretty damn offensive. She decides to take matters into her own hands and dig into a story that everyone seems to be avoiding… an execution style murder involving two biker gangs.
She shows up outside the Kings Clubhouse and decides she is going to go undercover to try and find out what is going on with between the two clubs and is let into the club under the premise that she is one of the "girls" sent to entertain the guys when she is greeted by Jax and Hunter the presidents of the Kings. They know she is not one of the normal girls that are sent for entertainment but find themselves attracted to her and show her just how much! Zoe eventually finds herself in a boatload of trouble and it takes the guys to help her out of the situation.
First let me say this was a quick book to read but it did not disappoint! I was sucked in from the start and loved that the heroine was a plus sized woman and that not one but two hot men wanted to be with her! That being said the story was good and the interactions between the characters was great, they definitely had an attraction to each other and you could sense it. The sex scenes were amazingly HOT and had me thinking of a cold shower!
I'm looking forward to reading more by Alexx Andria and will definitely recommend this quickie!
USA Today bestselling author Alexx Andria is the pseudonym for RITA-nominated contemporary romance author, Kimberly Van Meter. Born in a small town with a flair for the dramatic, Alexx Andria has a delightfully perverted nature that she hides behind a mischievous smile. Alexx loves being the life of the party and doesn't mind one bit being the center of attention (just ask any of her friends or family!) She loves to write about Alpha men who are wonderfully flawed and just a little dangerous and heroines who are smart and sassy, but just a little vulnerable, too.
3 $10.00 Amazon Gift Card and 2 Backlist Ebooks