book 1 of the Elemental Desire series
Genre:

Erotic Paranormal/Fantasy Sexual Heat: Explicit M/F sex only
Publish Date:

October 1, 2014
Series description:

The Elemental Desire series is a blend of science, global warming and Norse mythology.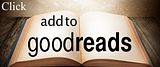 Cat has one love in her life—science. Facts rule her, not passion. At least it doesn't until an unknown deadly virus claims her sister's life. Cat's quest for answers takes her to Greenland and drops her into the arms of the one man who sways her devotion from logic to passion. Rune stirs her lusts, ignites her desires and fuels her carnal cravings, but he isn't simply a lover, nor is he human. He's a weapon, one that has the potential to save or destroy her.
Rune, a child of the mist, awakens into a world hovering on the verge of destruction. Rising temperatures have released his enemies from their frozen prison without his knowledge. He searches for them but finds Cat, a human with the power to save him and the world. He hungers for her—blood, body and soul. Every moment of shared passion convinces him of the truth—she's his greatest treasure, one he'll die to keep. A Romantica® paranormal erotic romance from Ellora's Cave
He gripped his shirt, drawing her attention from his erection to his wide chest. The fabric tore. He tossed the pieces away. She drank in every delicious inch of his exposed body. His chest was bare, not even an arrow of dark hair marking a path to his cock. Down each arm, swirling black lines wound from shoulder to wrist. The inked design was simple yet intricate. She pushed onto her elbows. She wanted to explore the tattoo, maybe trace it with her tongue.
"Beautiful." She repeated the compliment he had given her.
He dropped his hands to the waistband of his jeans. "The design or my body?"
"Both." She grinned. "But to be fair, I need to see all of you to make an honest assessment."
His low chuckle resonated deep inside her body. "Demanding woman."
He slid off the bed and made quick work of undressing. The jeans got tossed across the room. Turned away from her, she would've had a perfect view of his ass. She wanted to look but couldn't tear her gaze from the tattoo on his back. Between his shoulder blades, an eagle soared. Swooping lines extended from its wings, linking the design on one arm to the other. More intricate than the one on her lower belly, the inked artwork could've been a painting.
She scrambled to her knees and reached a hand out. He faced her and caught her wrist. She shook off his hold. "No, let me see. It's gorgeous."
He obliged her, turning so the expanse of his back was inches from her. The bird seemed to move with the undulations of his muscles. Each feather held depth and dimensions, yet under her fingertips only the touch of warm skin met her. She splayed her hand over the tattoo that must've taken hours to have inked.
Tingles skipped up her arm and spread through her body. Desire flared, stronger than she'd ever experienced. She panted. Her inner muscles squeezed on air. Quivers skipped from her clit to her womb. She hovered on the edge of ecstasy. Impossible, her rational mind reasoned.
"I feel, Cat." The low growl to his words pushed her closer to heaven. He pivoted, a lithe move that twisted his body. Her fingertips trailed over the width of his back to his settle over his pecs. "I want."
**
4 ½ Mystical Hot Stars
**
This book is HAWT!!! Despite its cool misty and icy setting this book will set both your heart and your undies aflame. This book blends ancient Norse Mythology with our more common paranormal flare taking on a new twist on the popular vampire storyline.
Rune a Mist Warden has recently awaken from his slumber along with his brethren to learn that the ancient Fire Demons of Asgard have escaped their ice prison and begun wreaking their havoc across the lands. The Fire Demons are set on destroying the Norse Gods of old and consuming their power causing Ragnarok (Destruction & rebirth of the world) to take place earlier then foretold and leaving them to rule over the new world. Rune as a Warden is responsible and determined to destroy the Fire Demons and put an end to their devious plans. However when an intelligent scientist named Cat steps foot on his land he finds she may be a distraction he can't resist.
Cat has journeyed to find the source of what she has determined is a virus infecting the living. Unaware that this virus is caused by the Fire Demons and spread through a vampiric bite she has placed herself in the forefront of danger. But when she meets Rune her urges to jump his sexy bones is a fight she can't win, but Rune has a secret. You see the Mist Wardens also need blood; with a battle raging between the two groups and both requiring blood to sustain life who can she trust and can she survive long enough to make that choice.
This story was great, I loved the inventive new take on Vampires and how Corrigan added Norse legend to the mix. Rune and Cat's chemistry in the bedroom is off the charts and some of the scenes may just leave you panting for more. There was suspense, mystery and thrills in this book. I did get a little bit annoyed with Cat's constant denial of her feelings for Rune and her back and forth but I understood it. And I would have liked to see a stronger emotional connection between the Rune and Cat as I felt a lot of it was purely physical. However I did like the descriptions of the land and the powers that Rune wielded it was such a fascinating visual to have while reading. And the whole setting of the story further amplified the mystical and magical elements throughout. It was a captivating and sensual read and I look forward to seeing what will come next in the series.
About the Author
I've always been an avid reader and encourage everyone to escape the hectic daily grind with a few minutes a day in your favorite book.
I'm lucky enough to share my cat's home with my three wonderful children, husband, dog and snake. When not writing, I work as a chemist in a pharmaceutical lab.
My passions beyond reading and family include music, classic cars, tattoos and animals (all of which have found their way into my writing in one form or another).
So that's a little bit about me...
Connect with the Author
$20 Amazon or Ellora's Cave gift card (winner's choice)
an eBook copy of Favorite Obsession
Follow the tour Click the Button