Title: Temper for You (For You #3)
Author: Genna Rulon
Genre: Contemporary Romance 18+
Publication Date: September 24, 2014
Cover Design: G. Relyea
Event Organized by: Literati Author Services, Inc.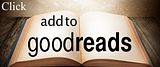 "Life is messy. Love is messier." –Catch and Release.
Meg Adeio has led a life of isolation—not by choice, by necessity—until one act of heroism forces her out of seclusion. Despite a past shrouded in mystery, Meg is "adopted" by an eclectic group of friends that become the family she never had. Life was good for the first time in…ever. Or it was until Westly Black reappeared on her doorstep. She knew he was the last man any woman should give her time to—only good for one thing—yet a temptation no woman could deny. Wes might make her life messy, but Meg's eyes were wide open and she had it under control. At least she thought she did. When past and present collide, loyalties are tested, forcing Meg to sacrifice her future to protect those she loves. Temper For You is a gripping story of regret, deception, and redemption – filled with raw emotion, sarcastic wit, intrigue, and love's propensity to forgive.
Buy the Books
Temper For You is Meg and Wes' story. It is heart wrenchingly beautiful, and the kind of book that I love to read. It's a little darker, more angsty, some romance, and some suspense thrown in for good measure. I hadn't read the first two books in the series, and even though Temper For You can be read as a standalone, I need the rest of the stories.
"Adopted" by her friends, Meg has gone through most of her life not letting anyone get too close, giving even her best of friend's half-truths, and little bits of her past, but never the complete story. She has had a hard life and her life seems to be in danger
Wes is cocky, and kind of a douche bag, and a complete 180 to Meg, but these two become an unlikely pair. It becomes quickly apparent that Wes is willing to risk a whole lot to keep Meg safe. Secrets that he carries too, to keep up his own appearances.
I can't say a whole lot without giving spoilers. I don't like doing that in my reviews. This is an amazing story that delves a little deeper into the human condition, and Genna Rulon wrote an excellent story. I found myself wrapped up in the story, and couldn't wait to find out what happened. I can't wait to read more for you Genna Rulon!
About the Author
Genna Rulon is an up and coming contemporary romance author. During her 15 years in the corporate world, Genna, inspired by her love of reading, fantasized about penning her own stories. Encouraged by her favorite authors, many of whom are indie writers and self-published, she committed to pursuing her aspirations of writing her own novels. Genna was raised in Long Island, New York, where she still resides, surrounded by the most amazing family and friends. Married to a wonderful man, who patiently tolerates her ramblings about whichever book she is currently working on, even feigning interest relatively convincingly! Genna is blessed with two little boys who do their best to thwart mommy's writing time with their hilarious antics and charming extrapolations.
Connect with the Author:
Be sure to join the mailing list for updates about future books, as well as giveaways, and other fun facts.
Genna would love to hear from you, and will personally respond to all messages!
You can contact her as follows:
Email: genna@gennarulon.com
You can also follow Genna online at
Giveaway
$100 Amazon Gift Card and Signed Book