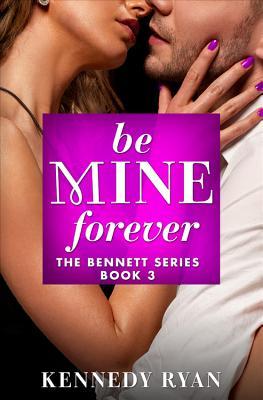 Jo Walsh has loved Cameron Mitchell for as long as she can remember. Whether front and center in her life or on the periphery, the tall, brooding artist has made his presence seductively and irresistibly known. But whenever they start to get close, Cam pulls away. Jo's tired of keeping her feelings in a box Cam is afraid to open. If he wants her, he'll have to prove it. And if he doesn't, Jo will need to know the real reason why . . . . . . become the love of a lifetime?
How do you walk away from your soul mate? Cam wishes he knew. No matter how far he runs from Jo, he can't resist looking back at the silver eyes that seem to see right through him. But as well as Jo thinks she understands Cam, the dark truth about his past is something she shouldn't have to handle. Cam's sure that setting Jo free is the right thing to do. Too bad his heart has other ideas . . .

"So how long are you here in New York, Cam?"
She watched, fascinated, as his shoulders lowered a few inches and the firm, beautiful line of his mouth relaxed.
"I'm not sure." Cam plated her French toast, sliding it to her across the counter. "Sebastian wanted me to scope some galleries for my first official exhibit."
"That's great." Jo said the words around the delicious caramel goodness dissolving in her mouth. "Also great? This French toast! Have you been cooking a lot while you're here?"
"Nope. First time. Been eating out every day and night."
Jo slowed her chewing, noting the makings of her favorite omelet on the counter. Shitake mushrooms, spinach, and turkey bacon. Those weren't items you'd have just lying around in the fridge of a suite like this, even if it was more of an apartment than a hotel room. Especially if he hadn't been cooking. Jo computed all the information and landed on a conclusion that raced straight from her brain to her never-does-learn heart.
"Did you get all this stuff just for me? This morning?"
Cam frowned, folding the omelet with much more concentration than it should require. He finally turned the burner off and looked at her, eyes guarded.
"But did you have to go out? I could have ordered room service."
"There's a grocer up the street." Cam slid the omelet onto a plate for her. "I wanted to at least give you a home-cooked breakfast."
"Is that supposed to make up for six months of pretending I don't exist?" Jo gave her usually checked irritation a little free rein.
"Don't start." Cam poured eggs for his own omelet into a bowl, glancing away from the bowl just long enough to narrow his eyes at her. "I told you I needed some space."
"From everything. From Walsh, from Kerris, Amalie, Rivermont." He stopped whisking and met her eyes, his still hiding something but more frank than they had been. "Yeah, you, too, a little. I needed to make my own way and live without all the drama for a little while."
"So are you coming back to Rivermont now?" Jo stuffed her mouth with French toast so her rebel tongue wouldn't beg him to consider coming home.
"Actually, I had an idea." He settled his elbows on the counter and leaned forward to stab a square of French toast from her plate and placed it in his mouth. "Hmmm. That

is

good."
Jo tried to focus on what he was saying instead of the maple syrup and caramel glistening sticky sweet on his full lips.
"What would you think of me holding my first exhibit at Walsh House?"
Hosting his exhibit at the community center Aunt Kris had built for foster kids? The strain of resisting licking those lips and of keeping a safe distance disintegrated. Jo scurried around the counter and threw her arms around Cam's neck, heedless of the tension that had been snapping between them.
"Cam, that is so perfect." Jo blinked back tears against his neck before pulling away to look up at him. "Aunt Kris would have loved that."
Her aunt had always considered Cam a second son and almost from the first day he'd shown up at the foundation's camp for foster kids had treated him like family.
Cam grinned down at her, wearing the expression she'd seen him only give her aunt. A fusion of tenderness, reverence, and respect. She recognized that look because even growing up with Aunt Kris and seeing her just about every day of her life, she had felt the same.
Jo rested her hands against Cam's chest, the thud of his heart pounding into her palms. Second by second, Jo became aware of Cam's hand molding her back. Of the other hand gripping her hip. Of her softness melting into the hard lines of his body. He dipped his head, nose brushing behind her ear.
"I'm sweaty." Her words floated out on a husky breath.
"You smell good." His breath misted her neck and he ran one hand up and down her back in long, slow strokes. Coming closer and closer to her butt every time. She wanted to grab his hand and slide it inside the tiny running shorts that barely contained the generous curves of her backside. She wanted to hop onto the counter, drag him between her legs, jerk his zipper open, hold him in her hands, stroke him, and then…
Playlist
BE MINE FOREVER
Kennedy Ryan has given her readers one smartly written series that will sure become a favorite!
I loved the Bennett books and Be Mine Forever is the perfect story to wrap up this series. I am sad to see this chapter closing but just as excited to see what's coming next from this breakthrough author.
So BMF is the story of Cam and Jo. Cam being that kid growing up on the wrong side of the tracks, that kid who is a statistic but also has the spirit in him to not let it define all his actions. Cam is luckily placed into an environment where privilege and substance can be found and in this place is where he found his light. Jo Walsh. Even coming from the poised and polished upbringing, Jo has always had that big heart and Cam has always been in it. As they grew, Cam had become a "member" of the family and that means that Jo is off limits to him so he dives into the role of big brother her whole life. When life starts to throw the curve ball that it's famous for, these two finally get to come together. The only thing that holds them back is Cam's demons, ones he never wants to surface. Jo being the strong force she is will do anything for Cam, even helping to slay those demons.
Now don't think this is all hearts and flowers. Kennedy Ryan has accomplished the task of taking her readers on the perfect uphill downhill road that twists and turns into the darkness, hitting the suspense stop on sexy street only to travel down another road of uncertainty.
I highly recommend reading the first two Bennett books before diving into Cam and Jo's story just so you can follow the progression of these two and to finally fall in love with them on their journey. Skillfully written as with the first two books, in Be Mine Forever we are brought front and center with Cam and Jo finally giving in to that undeniable force that keeps them tethered. But knowing that their time has come to step onto that next step in the relationship, it comes with a price, one that is paid repeatedly and we just don't know if it can ever be the happily ever after they both secretly want. Ms. Ryan has successfully taken her readers on a journey with no premise really of which way this book will end. No worries, I will not tell you either but I will say get ready for this emotional roller coaster. With all the different feels coming to the surface, I was an emotional wreck. Grab some wine and some tissues and enjoy this best seller.
Book 1 - When You Are Mine
Book 2 - Loving You Always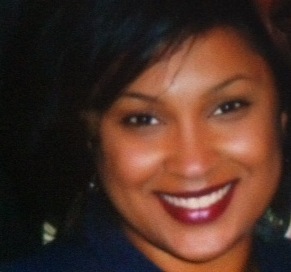 Kennedy Ryan writes contemporary romance and women's fiction. She always give her characters their happily ever after, but loves to make them work for it! It's a long road to love, so sit back and enjoy the ride. In an alternative universe and under her government issue name, Tina Dula, she is a wife to the love of her life, mom to a special, beautiful son, and a friend to those living with autism through her foundation Myles-A-Part, serving Georgia families.
Her writings on Autism have appeared in Chicken Soup for the Soul, and she has been featured on the Montel Williams Show, NPR, Headline News and others. She is donating a portion of her proceeds to her own foundation and to her charitable partner, Talk About Curing Autism (TACA).
Her interview series MOMMIES DO THE MOST AMAZING THINGS is featured each month in Modern Mom.